According to Albertans the sky is falling as Bill C-48, is unfair because it prevents Oilsands Bitumen from going to market, and it's hypocritical because Quebec doesn't ban tankers.

It's a Supertanker ban for Hecate Strait and the Douglas Channel. It does not stop smaller oil tankers from carrying sweet crude. My tweet thread below explains why there is no double standard and why the ban is warranted, especially given it's been informal policy for over 20 yrs.
Why are some Albertans throwing a temper tantrum without knowing facts?

Jason Kenney asks: "Yes, why the double standard?" in response to
"Why no oil tanker bans for Quebec?"

#cdnpoli #abpoli #bcpoli #ableg
(calgaryherald.com/opinion/column…)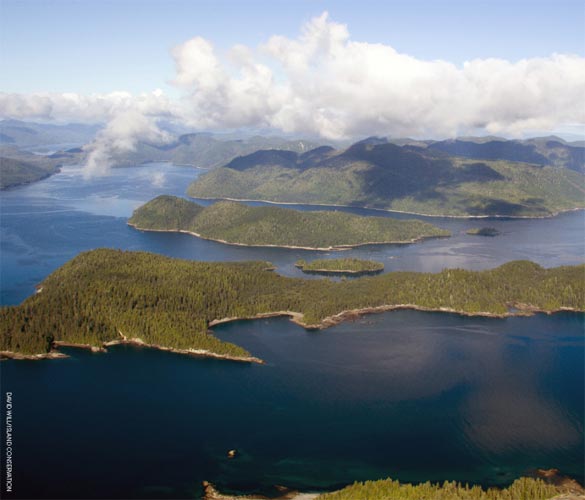 It's not about Alberta, Quebec, oil transport on the St Lawrence River, Beluga Whales, or Energy East.

It's about BC! Why must it always be about AB?

Why are Albertans not angry at Politicians with an election Agenda?

Imagine Supertankers navigating these islands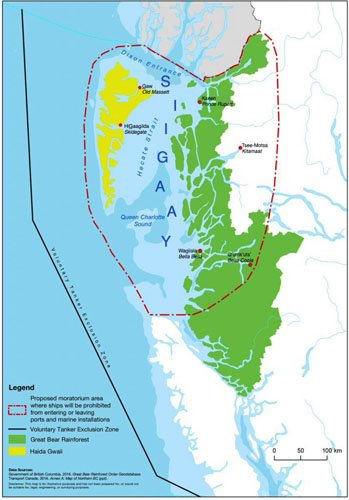 The article also doesn't capture the important details: the navigational, ecosystem,and demographic differences between the St Lawrence, the Hecate Strait and Queen Charlotte islands (Haida Gwaii).

It blindly ignores details and invites Albertans to send hate to QC & BC. Why?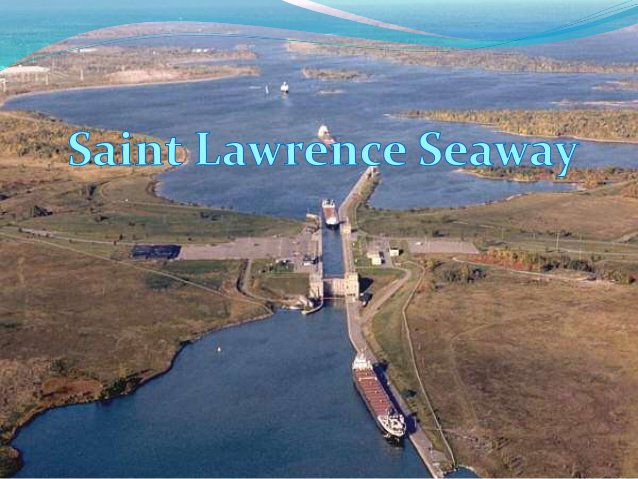 House Government Bill C-48

"An Act respecting the regulation of vessels that transport crude oil or persistent oil to or from ports or marine installations located along British Columbia's north coast" (parl.ca/LegisInfo/Bill…)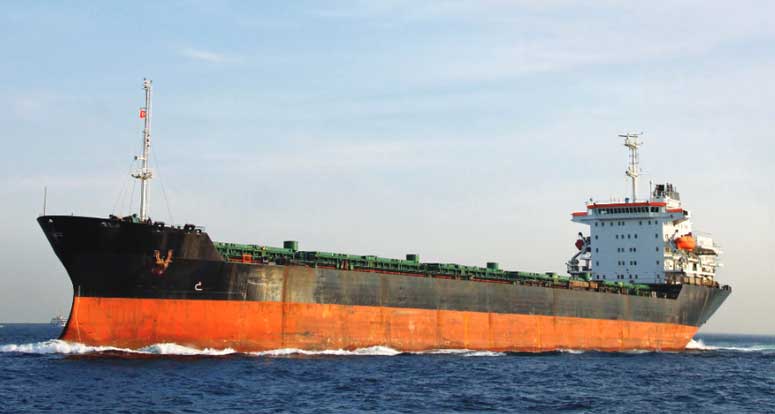 SLICK TALK: A HISTORY OF OIL TANKERS AND B.C.'S COAST

"The fact is there haven't been supertankers carrying crude or bitumen in the region," said Dix. "That's not an accident. That's been policy." (terracestandard.com/news/166931296…)

Five Handy Facts About the Northern B.C. Oil Tanker Ban (thenarwhal.ca/five-handy-fac…)
Passage of the Bill: Bill C-48 passes Commons

""It is a good step, but does not go far enough to protect Haida and other communities along the north coast."
(haidanation.ca/?p=7263)
WILL THE PACIFIC NORTH COAST OIL TANKER BAN HOLD WATER?

A review of Canada's proposed new legislation (wcel.org/sites/default/…)
B.C. chief says a single major oil spill could ruin her nation's economy forever (globalnews.ca/news/4730329/b…)
Why Canada needs to codify Bill C-48, the Oil Tanker Moratorium Act

Testimony to the House of Common's Standing Committee on Transport, Infrastructure and Communities. (raincoast.org/2017/11/why-ca…) A controversy within First Nations. Note there is another option to bypass the ban: Alaska!

The B.C. pipeline project you've never heard of — and why it may succeed (msn.com/en-ca/news/can…)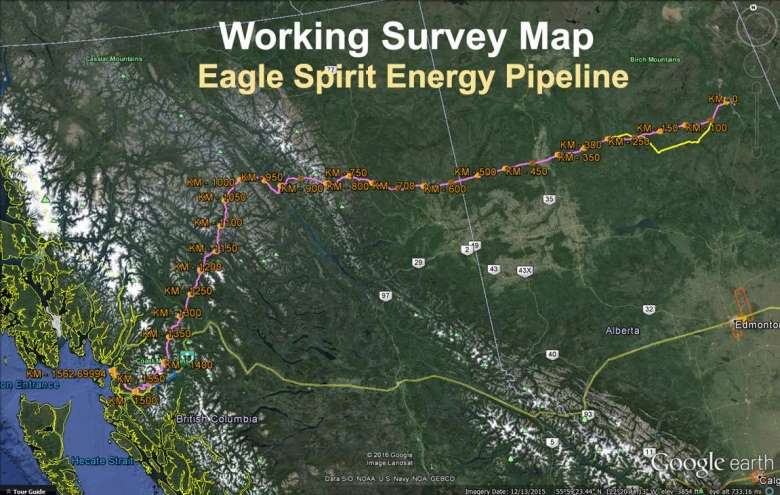 Indigenous groups for and against Bill C-48 travel to Ottawa to influence the Senate's decision

"C-48 formalizes an existing policy which has been in place for over 30 years now prohibiting oil tankers off the northern coast of B.C." (nanaimobulletin.com/news/oil-tanke…)
Trudeau's tanker ban is making many Indigenous communities angry. Here's why

"Bill C-48 is currently before the Senate. If it passes, Eagle Spirit could be dead"

Remember the option to reroute to Alaska in #11? (business.financialpost.com/opinion/trudea…) Background info on tankers: Oil Tankers In Canadian Waters

"Today roughly 60% of all oil transported around the world travels by tanker." (clearseas.org/en/tankers/)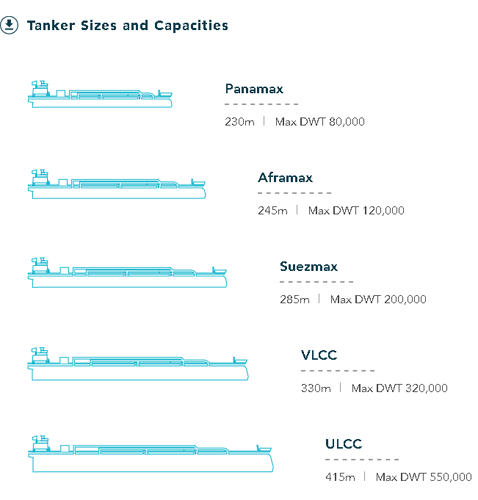 This is one reason why Gateway failed. The Douglas Channel is home to the 4th most dangerous waters in the world

Enbridge's proposed tanker routes flawed and dangerous, Master Mariner says16) (vancouverobserver.com/blogs/earthmat…)
A federal tanker ban that doesn't ban tankers. Just Alberta oil

When Senators or Politicians are this crazy, is it any wonder that Albertans are angry?

It's not about Alberta! It's about BC. (calgaryherald.com/news/politics/…) 'The risks are too big': B.C. First Nations leaders in Ottawa to back coastal tanker ban.

But Indigenous communities are not unanimous in supporting the ban (cbc.ca/news/politics/…)
Ban the tankers — and keep the Coast alive

"Oil supertankers would pose unacceptable risks to the region's unique ecosystems, culture and economy." (ipolitics.ca/2017/11/23/ban…)
B.C. Ship Drama Adds To Storm Of Oil Tanker Controversy

"It's a joke to think they could ramp up the amount of tankers through our territory and convince us that there's world class systems in place to respond…." (huffingtonpost.ca/arno-kopecky/h…)
KEEPING OUR COAST CLEAN: Frequently asked questions about an
oil tanker ban on BC's Pacific North Coast
(wcel.org/sites/default/…)
It's not always about you Alberta. It's about BC.

Please learn a little about HAIDA GWAII and the area before you criticize.
(gohaidagwaii.ca/blog/marine-li…)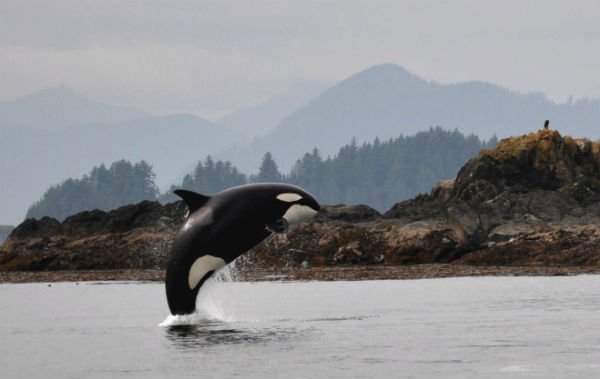 Haida leaders join coastal First Nations push for tanker ban

The problem with Partisan Senators. The bill is stuck b/c it's opposed by "Conservative senators who say it will not only hurt existing companies in the Alberta oil sands…." (haidagwaiiobserver.com/news/haida-lea…)
Tankers too risky for B.C. coastal environment: independent engineering report
(vancouversun.com/news/Tankers+r…)
_____________________
Full tweet thread: